I've read quite a bit of research while writing articles for this site. But accessing research documents for free can be an issue. I understand that the publications and authors deserve remuneration for their work, of course I do, but the simple fact is if you're trying to research your birth and maternity care options, most individuals don't have the budget to pay for journal access. Even if we did, every article that might be worth reading seems to be in a different journal!
A friendly librarian pointed me in the direction of an article she'd written with tips and tricks to access this information for free, so here is the benefit of her wisdom:
gettheresearch.org is a search engine that makes academic information both discoverable and easier to digest. You can use it instead of Google.
Get The Research flags each article with its "level of evidence" when they know it. Is the article just a report about a single incident (a "case study") or a more trustworthy analysis combining the results of many studies (a "meta-analysis")? Click on the tags above the article titles to learn more. They rank articles with higher levels of evidence higher in the search results to make them easier to find.
Advantages:
user friendly interface
evidence based quick overviews
Disadvantages:
new so there's likely some bugs to iron out
it's not clear what information is updated automatically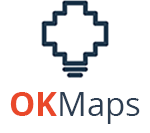 Open Knowledge Maps describes itself as "a charitable non-profit organisation dedicated to improving the visibility of scientific knowledge for science and society."
It provides a visualisation tool, demonstrating topics and the relationships between them. Use it to get an overview of the most relevant areas of a topic and papers related to those concepts.
Advantages:
generates visualisations for your search terms
it has an option to visualise results of searches just from PubMed
Disadvantages:
still in development
it only analyses the first 100 papers based on relevance ranking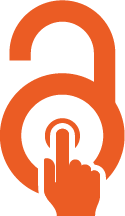 openaccessbutton.org allows you to search for an Open Access version of a paper using it's URL (web address), DOI (permanent Digital Object Identifier) or title. It's helpful with accessing research documents for free as you can use it when you've found a journal article you want to read, but the publisher tries to charge you to access it.
Advantages:
easy to use
no installing or configuring, unlike Unpaywall
Disadvantages:
it relies on academics submitting a copy of the article
Core.ac.uk is a not-for-profit service delivered by The Open University and Jisc. Institutions store publications created by their academics and CORE allows these to be simultaneously searchable through a single interface. It can be used when you have a keyword search and want a more in-depth, systematic overview of a topic or problem.
Advantages:
search a lot of credible information, fast
there's an API for text mining
Disadvantages:
you aren't searching ALL the repositories that exist in the world. It's possible you will miss a source
Directory of Open Access Journals
DOAJ is a community-curated online directory that indexes and provides access to high quality, open access, peer-reviewed journals. DOAJ is independent, and all DOAJ services are free of charge including being indexed in DOAJ. All data is freely available. It's searchable by title or article. Can be used to follow a specific journal that consistently produces articles about a topic of interest.
Advantages:
all of the journals included are Open Access — no paywalls
Disadvantages:
there is a small chance of encountering a predatory (scam) journal – however, each journal does undergo over 40 checks before it is listed.
Directory of Open Access Books
All books listed in DOAB are freely accessible and therefore free to read, but this does not mean readers are free to do anything they like with these books. The usage rights of the books in DOAB are determined by the license. Please check the license if you want to re-use the contents of a book. Generally speaking, all books listed in DOAB are free to read and share for non-commercial use.
Advantages:
avoid annoying previews, this is the whole textbook, for free!
Disadvantages:
the idea of Open Access textbooks is still a fairly new movement, so there's a limited selection.
you will have to buy the book if you want to own a complete physical copy of the material. Printing could infringe UK copyright law.
I'm sure this won't always work to get you access to the article you want to read, but hopefully it will bring more research info easily within reach than before!
x Big Birtha
with thanks to Sheldon Korpet who wrote the article "How to access academic papers online, for free!" on which this post is based. Licensed under CC BY-NC 3.0.