What?
As with all plus-size clothing, our selection is somewhat restricted, but I'm pleased to report that a few manufacturers seem to have realised recently that there is a market for decent breastfeeding bras for bigger boobs, and so the options are increasing.
In my page on Statistics and Breastfeeding, I sought to dispel some widely propagated myths and put it on record that bigger women don't necessarily need extra support with breastfeeding.
So now I'm going to go back on that, and say we do need 'extra support'; preferably with attractive fabric, comfortable straps, and drop cups for ease of access!
Just be aware that the usual advice given to pregnant mums of an increase of one or two cup sizes may not quite measure up when you're well-endowed to begin with! You may find that you increase a couple of cup sizes during pregnancy, another couple after giving birth, and still more as your baby's intake of milk increases, up to peak demand at around six months old.
If you you can find the cup size you need, but the back size is a size or two too small, you might get away with a back strap extender.
Bra extender straps come in 2 or 3 hook varieties, and generally in white, nude or black (these ones from Debenhams come in white or in a multicoloured triple-pack, and are pretty reasonable at £5 for 3). Of course, there's not much to them, so if you're handy at sewing, you could probably easily make your own, but at that price it hardly seems worth the bother.
Unfortunately, if the cup size is too small, there's not a lot you can do, other than shell out for another bra.
Where?
The greatest choice is likely to be online. It's not as convenient as being able to pick up, feel, and try on the bras before buying them, but you do at least get a wider range to choose from and can try them on in the comfort of your own home.
Many stores offer a bra fitting service where you can be measured. Having a well-fitting bra can do wonders for your posture, your comfort, your silhouette, and ultimately your confidence, so it's worth getting it right. You may find however, that after measuring, the store can't actually provide you with anything in your size in stock.
If you can't (or are too shy to) go for a fitting, there's a really helpful instructional video on how to fit bras:
What if I can't find anything in my size?
If you really can't find anything, which is unfortunately perfectly possible if you have a large back and/or cup size, you could always look at converting regular bras into breastfeeding bras for bigger boobs with the aid of a Nursing Bra Conversion Kit.
There are helpful tutorials online like this one and it really doesn't take a lot of sewing.
Online stores with UK shops where you can potentially get measured
(check with your local store to see if they offer a measuring service)
Bravissimo – 21 stores across the UK
Up to a back size 40 cup size K
Up 42G (or 38GG, 36H)
Online retailers (or retailers who don't offer a fitting service)
Ample Bosom – up to 44GG
Simply Be – up to 40HH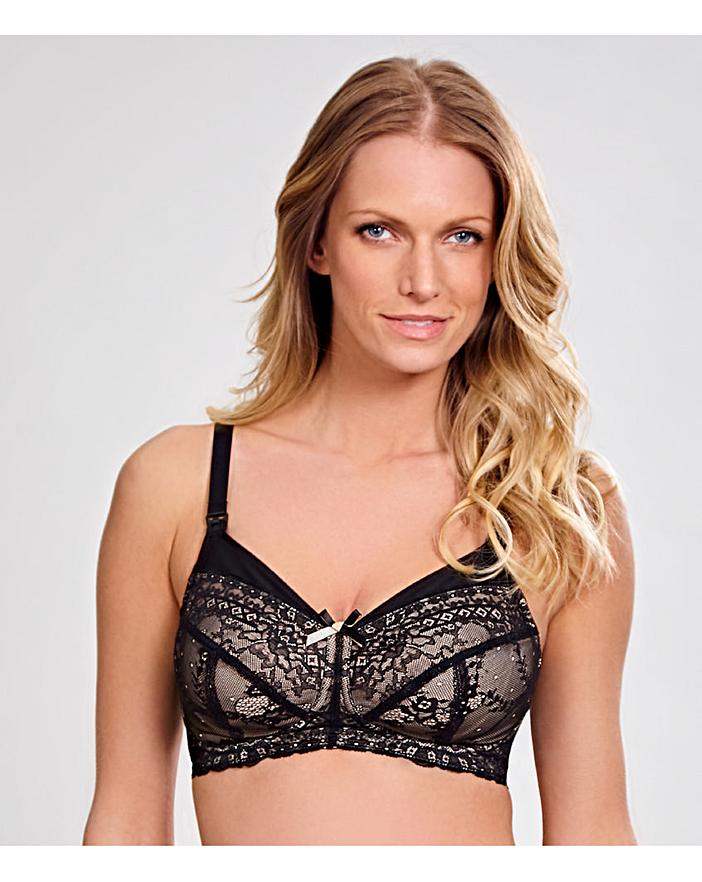 Figleaves – up to 40K
Bon Prix – up to 46E
LaRedoute – up to 42E
Fashionworld – up to 44E
Hot Milk – up to 42H
Nursingbra-shop.co.uk – up to 48E, or 46G, 42H, 40L
Curvissa Up to 44DD
and if none of these suppliers of breastfeeding bras for bigger boobs have an over-the-shoulder-boulder-holder you like, there's always
Amazon and